TSA uses Drillarium as linear SD and HD broadcast system
Telefónica Servicios Audiovisuales (TSA) relies on Vector 3 solutions to manage its continuity system for the broadcast of content on television. From NRDmultimedia we have supplied the Drillarium system, the Vector Box control and supervision solution which TSA will manage all the continuities, both HD and SD.
Why TSA uses Drillarium
Telefónica Servicios Audiovisuales uses Drillarium to supervise the automation of the channels operated from Movistar + platform: Cazavisión, Iberalia TV and Fútbol Replay.
The advanceed Drillarium's dashboard allows TSA operators to perform multiple functions at once, such as displaying the status of all channels at three levels of compactness (ultra-compact, collapsed, and playlist or rundown). It also exposes the rest of the elements involved in the continuity, such as files, rundowns, applications, etc.
Another of the specific functions of the Drillarium system is the warning to operators on how to quickly and easily manage any error or incident that may occur. Apart from Drillarium, TSA updates the Vector Box Channel in a box systems, and expands the family with two new systems with 1 In + 2 OUT configuration.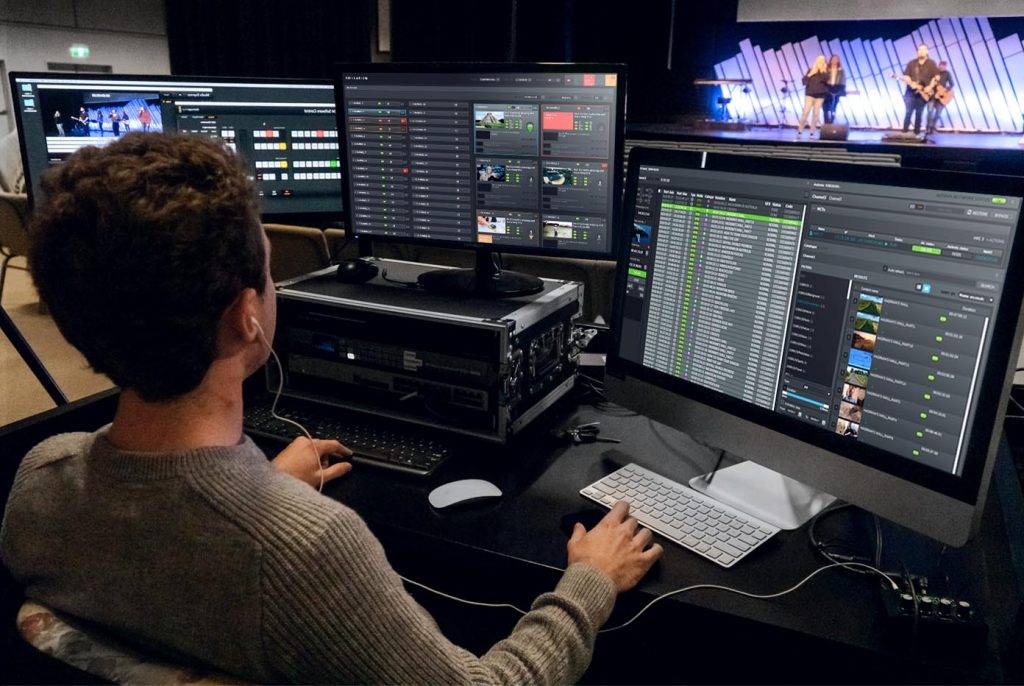 Drillarium, the all-in-one multi-stream playback software
Today's market broadcast environment demands an ever-increasing number of channels overseen by a single operator. To respond to this need, Vector 3 created the tool for this new playout paradigm: Drillarium, the software to manage, control and automate multiple continuities for a channel. Drillarium is made up of a set of windows that allow the control of multiple functions to configure the optimal environment for broadcast management.
Why Drillarium: all-in-one software benefits from Vector Box's line of solutions
Drillarium presents all the information in a clear and orderly manner, which allows the operator to operate on the relevant decisions.
Works with all kinds of formats: both for SD, HD, UHD or IP channels
It suits channels with simple or complex workflows, channels with playlists made up of routines, and channels with live shows.
Operators do not need to be on site. The physical support of the channels can be spread all over the world and the operators have control at their fingertips.