VECTOR 3
THE PLAYOUT PEOPLE
For any information or enquiry, do not hesitate getting in touch with our advice service
Software solutions for master control room automation.
Vector 3 commands over 30 years of experience in developing leading playout solutions for broadcast. Boasting an impressive client list of over 2000 broadcasters worldwide,our playout solutions are world-renowned for its unparalleled reliability, scalability and performance. Since its launch in the mid 1980's, Vector 3 has focused its research and development on the use of IT technologies for broadcast industry. Vector 3 products and know how have pioneered many features that are now standard, such as multi-format video servers, channel branding, build-in effects and file based workflow. The range of Vector 3 solutions and applications serve stations from the small one-channel operation to the multi-site, multi-channel broadcaster, from the most traditional TDT to the most advanced cloud operation.
Vector 3 offers special turnkey packages for broadcasters. Contact Vector 3 or your System Integrator for more details.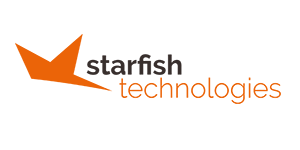 Starfish Technologies are experts in advertising insertion and regional TV systems and are now leading the IP revolution with their exclusive TS Splicer that offers GOP boundary or frame accurate transport stream splicing -with minimal propagation delay- of encoded streams over IP infrastructure. TS Splicer supports multiple channels running on a single chassis of generic IT hardware and is the very first of what will become routine, that is to splice transport streams without decoding. This flagship product it is now integrated with Vector3 playout technology, taking advantage of the powerful Multichannel automation and management solutions deployed around the globe. Starfish also offer a range of transport stream processing products including switching, SCTE signal decoding, programmable delays and audio track manipulation that are also integrated with Vector3 technology.
starfish.tv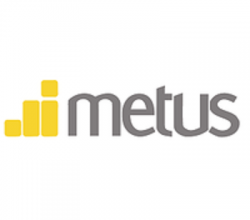 Metus is one of the leading companies in the MAM market very well known for their world class products. Metus products are fully integrated with VectorBox. Integration is achieved by both sides sharing automatically all the metadata associated with the clips and the playlists. Since the products of the two companies are based on XML the integration does not have any convoluted ad-hoc work arounds and operates smoothly from the free flow of information between the two applications. This integration is available natively and so the customer and the SI can have full confidence in the interoperability of the two systems.
metus.com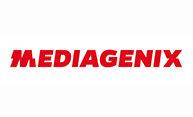 MediaGeniX develops and implements WHATS'On, the integrated software suite that manages cross-media scheduling and content lifecycle processes for linear and on-demand services. Public and commercial broadcasters as well as telcos and platform operators use WHATS'On to create and maintain their programme planning in compliance with strategic, budgetary, regulatory and operational requirements. This enables them to streamline workflows and optimise the use of infrastructure and content rights. Established in 1992, MediaGeniX now serves customers all over the world. High level integrations between MediageniX and Vector3 include the multi-regional deployment across all 8 regions of TV2 Denmark.
mediagenix.tv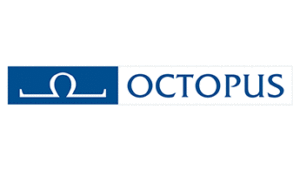 A leading Newsroom Computer System, Octopus seamlessly integrates with Vector 3 playout solutions to provide a tapeless news workflow. Octopus7 provides the tools for journalists in TV newsrooms to fulfil all aspects of the news delivery workflow, from browsing and searching source material, to writing scripts and preparing rundowns, for all types and scales of operation from 24/7 news networks to channels with just a few bulletins per day. High levels of information exchange enables highly sophisticated and agile newscasting from this long standing and close integration.
octopus-news.com
TV Gelderland
In 2015 the switch to HD was a real need and once again Vector 3 offered them the best smart solution. They began with 2 more VectorBox systems (HD 8000 1+1) but they didn't take long to go for a third VectorBox setup to perfectly adapt to their studio facilities needs.
Tele Elda
It's been the first time VectorBox is installed in Novelda, so Vector 3's team is still training and giving support to Cableworld operators. Nevertheless, as José Aragó Moreno, a TeleNovelda Technician, stated to Vector 3's team "Vector 3's solutions are perfect to supervise the whole playout process".
Mountain Top TV
As a young television, Mountain Top TV wanted to start with the state-of-the-art technology and Vector 3 took the opportunity to offer the most advanced playout automation solution. Playout will be carried out in HD 1080p 30fs with the graphics being created in real time.